Comedy of Errors Chicago Tickets
| | | |
| --- | --- | --- |
| Comedy of Errors Chicago, Illinois at Courtyard Theater at Chicago Shakespeare Theatre | 3/10/2023 19:30 | View Tickets |
| Comedy of Errors Chicago, Illinois at Courtyard Theater at Chicago Shakespeare Theatre | 3/11/2023 19:30 | View Tickets |
| Comedy of Errors Chicago, Illinois at Courtyard Theater at Chicago Shakespeare Theatre | 3/14/2023 19:30 | View Tickets |
| Comedy of Errors Chicago, Illinois at Courtyard Theater at Chicago Shakespeare Theatre | 3/15/2023 19:30 | View Tickets |
| Comedy of Errors Chicago, Illinois at Courtyard Theater at Chicago Shakespeare Theatre | 3/18/2023 14:30 | View Tickets |
| Comedy of Errors Chicago, Illinois at Courtyard Theater at Chicago Shakespeare Theatre | 3/18/2023 19:30 | View Tickets |
| Comedy of Errors Chicago, Illinois at Courtyard Theater at Chicago Shakespeare Theatre | 3/19/2023 14:00 | View Tickets |
| Comedy of Errors Chicago, Illinois at Courtyard Theater at Chicago Shakespeare Theatre | 3/22/2023 19:30 | View Tickets |
| Comedy of Errors Chicago, Illinois at Courtyard Theater at Chicago Shakespeare Theatre | 3/23/2023 19:30 | View Tickets |
| Comedy of Errors Chicago, Illinois at Courtyard Theater at Chicago Shakespeare Theatre | 3/24/2023 19:30 | View Tickets |
| Comedy of Errors Chicago, Illinois at Courtyard Theater at Chicago Shakespeare Theatre | 3/25/2023 14:30 | View Tickets |
| Comedy of Errors Chicago, Illinois at Courtyard Theater at Chicago Shakespeare Theatre | 3/25/2023 19:30 | View Tickets |
| Comedy of Errors Chicago, Illinois at Courtyard Theater at Chicago Shakespeare Theatre | 3/26/2023 14:00 | View Tickets |
| Comedy of Errors Chicago, Illinois at Courtyard Theater at Chicago Shakespeare Theatre | 3/30/2023 19:30 | View Tickets |
| Comedy of Errors Chicago, Illinois at Courtyard Theater at Chicago Shakespeare Theatre | 3/31/2023 19:30 | View Tickets |
| Comedy of Errors Chicago, Illinois at Courtyard Theater at Chicago Shakespeare Theatre | 4/01/2023 14:30 | View Tickets |
| Comedy of Errors Chicago, Illinois at Courtyard Theater at Chicago Shakespeare Theatre | 4/01/2023 19:30 | View Tickets |
| Comedy of Errors Chicago, Illinois at Courtyard Theater at Chicago Shakespeare Theatre | 4/02/2023 14:00 | View Tickets |
| Comedy of Errors Chicago, Illinois at Courtyard Theater at Chicago Shakespeare Theatre | 4/04/2023 19:30 | View Tickets |
| Comedy of Errors Chicago, Illinois at Courtyard Theater at Chicago Shakespeare Theatre | 4/05/2023 19:30 | View Tickets |
| Comedy of Errors Chicago, Illinois at Courtyard Theater at Chicago Shakespeare Theatre | 4/06/2023 19:30 | View Tickets |
| Comedy of Errors Chicago, Illinois at Courtyard Theater at Chicago Shakespeare Theatre | 4/07/2023 19:30 | View Tickets |
| Comedy of Errors Chicago, Illinois at Courtyard Theater at Chicago Shakespeare Theatre | 4/08/2023 14:30 | View Tickets |
| Comedy of Errors Chicago, Illinois at Courtyard Theater at Chicago Shakespeare Theatre | 4/08/2023 19:30 | View Tickets |
| Comedy of Errors Chicago, Illinois at Courtyard Theater at Chicago Shakespeare Theatre | 4/09/2023 14:00 | View Tickets |
| Comedy of Errors Chicago, Illinois at Courtyard Theater at Chicago Shakespeare Theatre | 4/11/2023 19:30 | View Tickets |
| Comedy of Errors Chicago, Illinois at Courtyard Theater at Chicago Shakespeare Theatre | 4/13/2023 19:30 | View Tickets |
| Comedy of Errors Chicago, Illinois at Courtyard Theater at Chicago Shakespeare Theatre | 4/14/2023 19:30 | View Tickets |
| Comedy of Errors Chicago, Illinois at Courtyard Theater at Chicago Shakespeare Theatre | 4/15/2023 14:30 | View Tickets |
| Comedy of Errors Chicago, Illinois at Courtyard Theater at Chicago Shakespeare Theatre | 4/16/2023 14:00 | View Tickets |
Do you like going on concerts? Comedy of Errors is coming in Chicago. Buy Comedy of Errors Chicago Concert Tickets today and don't miss out the unforgettable concert fun in your city.

Tickets4Chicago.com is the best place to get cheap Comedy of Errors Chicago tickets, its tour dates schedule, venue map and tickets prices. We offer 100% buyers guarantee through the SSL secure transaction and you will receive authentic Comedy of Errors Chicago concert tickets in time for the event.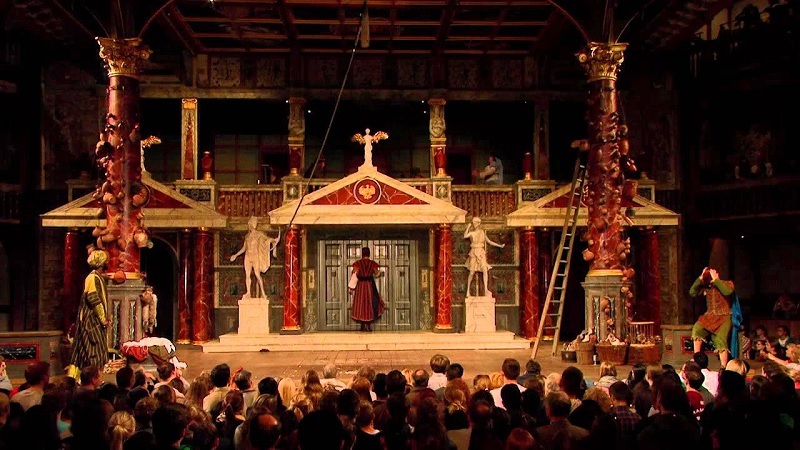 Cheap Comedy of Errors Chicago Concert Tickets
We also have Comedy of Errors Chicago discount coupons. Use discount code " CHICAGO " on checkout and get 3% discount on your Comedy of Errors Chicago Tickets.
Comedy of Errors Concert HighLights
The Comedy of Errors is a play by William Shakespeare, believed to have been written sometime between 1589 and 1594. The play centers around two sets of twins who were separated in a shipwreck and ended up in the same city, leading to a series of wild mishaps and mistaken identities. The play is one of Shakespeare's earliest works and follows the classical unities of time, place, and action. It is one of his most popular comedies and has been adapted for both stage and screen multiple times. It is known for its witty dialogue, comedic timing, and clever use of language. The Comedy of Errors continues to be a popular work in modern-day theatre and a testament to Shakespeare's timeless genius.
Comedy of Errors Courtyard Theater at Chicago Shakespeare Theatre Tickets
Comedy of Errors is coming in Chicago on 3/10/2023 19:30. Dont miss the show at Courtyard Theater at Chicago Shakespeare Theatre Illinois and get your cheap Comedy of Errors Chicago tickets before they get sold.

Courtyard Theater at Chicago Shakespeare Theatre Address: 800 East Grand Avenue Chicago 60611 Illinois
Minimum Price: $.000000


Courtyard Theater at Chicago Shakespeare Theatre Seating Map